Hey hey lovely people what's up? I'm fresh from maybe sort of kind of recovering from 2 days at Book Expo and 6 days at ALA Annual in NOLA.
Dear lord I'm exhausted thinking about that.
I know I'm blessed by the fact I can attend the shows – both are enormous financial strains if you're not someone who can expense part of the trip. For NOLA I'm looking at $900 before taking into account food, souvenirs, shipping, public transportation and tourist stuff. And this is actually on the cheaper side of ALA trips for me.
So what does a Book Dragon do? You want to see the hot authors, read the hottest new books and be surrounded by your people to discuss bookish delights right?
There's good news! Most regions have a Book Festival that you can attend, very often for free (or the price of whatever books you buy) so you can enjoy the bounty that is the Book World. Step behind the cut here and I'll introduce you to some I've been to, some I've heard about and some that are well worth looking into.
Conventions, Conferences and Festivals to Pay for Admission:
Book Expo (if you're a blogger/industry) and BookCon (if you're a consumer primarily) – I typically go to Book Expo since as a volunteer at an indie bookseller our store receives a few free passes each year. I use the time to network and see friends I don't see often, as well as pick up some delish books. Books, ARCs, swag – these are all free, but the price of admission for Bloggers (even without the Avid Reader pass) is a little steep.
A Reader Pass ($60) and an Avid Reader Pass ($110) are on TOP of the prices listed above. You can of course apply as Media, the rules are not well defined for this process, but they seem to favor blogs with a strong social media presence outside of just the blog itself and cover more than just reviews.
BookCon, hosted by the same company ReedPop, is much more like a Book version of New York Comic Con. Prices skew better for the BookDragon on a Budget with single day passes being being less then $50 and weekend passes less then $100.
There's panels, celebrity authors, events – and almost everything has to be paid for. Publishers will often discount the price of books at the show or offer a free book with every purchase, but keep in mind that on top of the price of Admission, you'll likely be forking over money for the books as well.
Book Expo tends to expect a certain level of professionalism and can be often a more sedate experience then Book Con, which like any consumer driven convention depends on how excitable the attendees are.
ALA (American Library Association, the governing body of Libraries) Conferences are a special sort of Haven for Book Dragons. Now as a non-Librarian Book Dragon I can't take full advantage of the sessions and offerings of ALA, but that doesn't mean I get to miss out on the fun! If you check out the Book Events tag on this blog you can see some of the posts we've made over the last couple of years in fact.
The fun of ALA MW/AC is that they travel from city to city each year, so if you are looking for a reason to get your Traveler Badge on they're perfect. The less fun part is if you're on a Budget (ugh).
2019 sees Midwinter in Seattle in January and Annual in Washington DC in June, so you should also consider the weather. The plus side is that 9 times out of 10 they'll be at convention centers and conference centers CONNECTED to the host hotels, so you may never have to leave the climate controlled heaven. Another plus? If you only want to go for the Exhibit Hall, ie: where all the publishers and vendors are, the pass ranges from $60 (at midwinter) to $75 (at annual).
Some downsides include the cost of travel to there, the cost of shipping books (which can be done cheaply – my friends and I will usually find the nearest USPS location to our hotel and go THERE for media mail shipping) and the fact that you'll likely want to do tourist things if you've never been to the city.
Additionally while many of the books are free for signings, publishers do have the option of charging you. Often the prices will be far below retail ($5-$10 for a hardcover, $1-$5 for paperback) or include some other incentive aside from author signature. Other highlights include on the last day of Exhibits almost all publishers will allow attendees to line up to either buy the books for even steeper discounts or to choose a few for free. Plus, and this might just be me, I love all the badge ribbons.
ALA's Pop Top Stage (for Pop Culture related events), Graphic Novel Stage/Artist Alley (for you guessed it Comic related things), What's Cooking stage (with food demos!) and Zine Pavilion are all wonderful wonderful resources.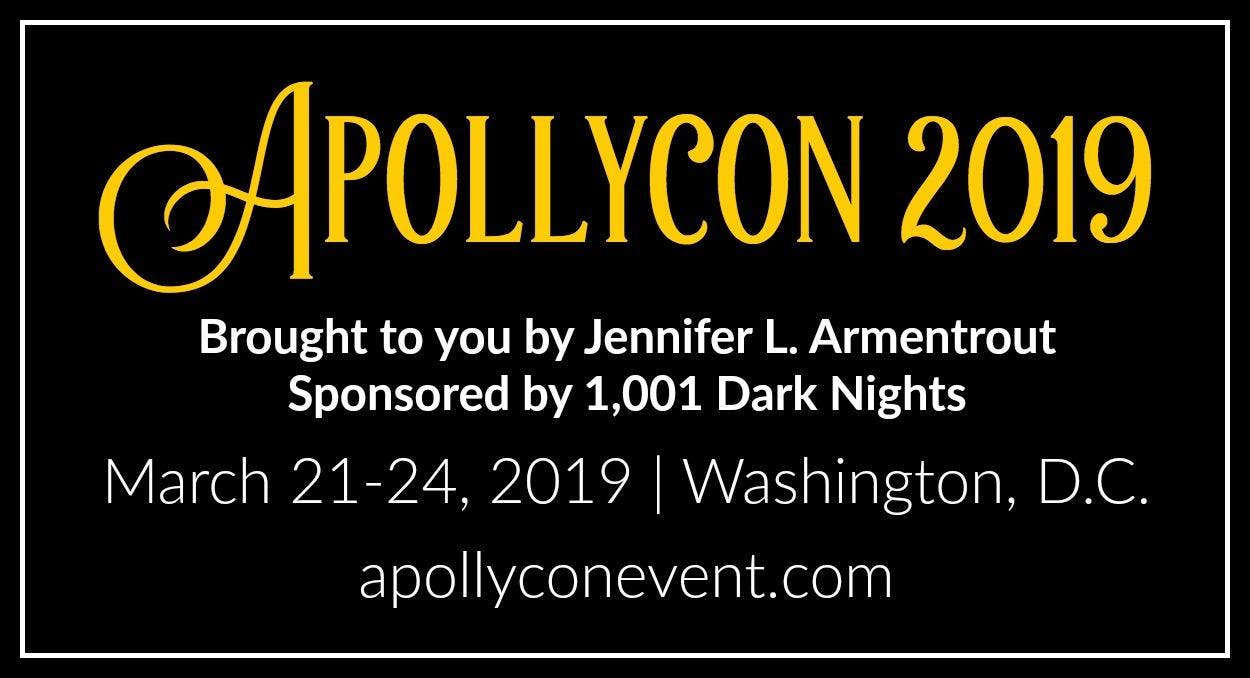 This is one presented by authors for readers/fans – General Admission tickets are pretty cheap ($10?), VIP tickets are even pretty cheap ($50 – $125 depending on just how VIP you want to be) and Apollycon seems centered in DC. I believe the Origin Event might be a special one-off event designed around JLA's upcoming new spin off series from the Lux books.
I've heard mixed things about this – on the one hand its a great way for attendees to meet traditionally published authors, small press/indie and self-pub authors in Young adult, New Adult and Romance line up. On the other, it can be a frustrating and harried experience. I've never been – my sister and some friends have gone in the past and they've come away less than enthused.
I do think this is worth checking out however; I'm impressed by the author line up every time and there are a number of authors who don't go to industry related events who do go to Apollycon. Plus for $10, that admission is cheaper then BookCon.
RWA – Readers for Life Literacy Autographing
The autographing event itself is free of charge and open to the public, however it IS a fundraising event, so you have to buy books on site and not bring your own. The RWA conference itself cost money, but this particular event does not. I attended the Literacy Autographing a few years ago when it was in New York and it was busy, but fun. If you're a romance fan this really is the sort of thing you want to go to.
I can't find information about this year's brunch, but I've been attending for a few years now and I gotta say I love it. Its a bit pricey ($45), but at the same time it offers a lot – there's a good range of romance authors who attend, the food is always wonderful and the ability to network with other readers and booksellers in my local area is such a treat.
Regional Book Festivals that are Free Admission:
(please note, some events at the Festivals may require purchase)
There's YAllFest in Charleston (http://www.yallfest.org/) and YAllWest in CA (https://www.yallwest.com/) – I've been to neither, but they're regarded pretty highly.
I ADORE the AJC Decatur Book Festival (https://www.decaturbookfestival.com/) – its right before Dragon Con and absolutely wonderful, especially if you're a Scifi/Fantasy fan
Boston Teen Author Festival (http://www.bostonteenauthorfestival.com/) puts on a very good YA-centric festival that brings in a lot of names I don't see travel too often.
Some of my CA book friends swear by the LA Festival of Books (http://events.latimes.com/festivalofb…)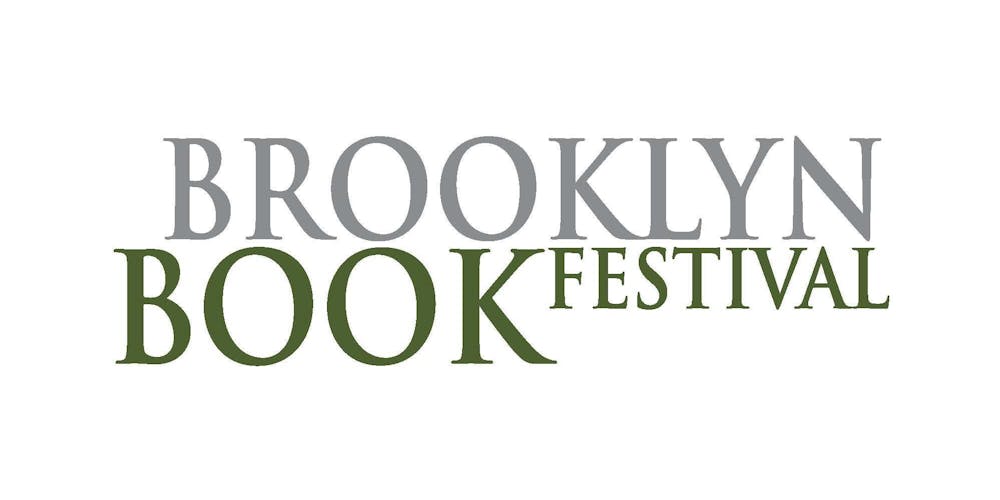 I really enjoy the Brooklyn Book Festival because its a week long city thing culminating in a few days of really engaging discussions, Q&As and in general bookish delights (http://www.brooklynbookfestival.org/)
I've been to the Library of Congress Book Festival a few times in the past (https://www.loc.gov/bookfest/) – its nice and you get to see DC while you're there.
Are there any Book Festivals you know about? Any I should travel to and check out? Let us know!