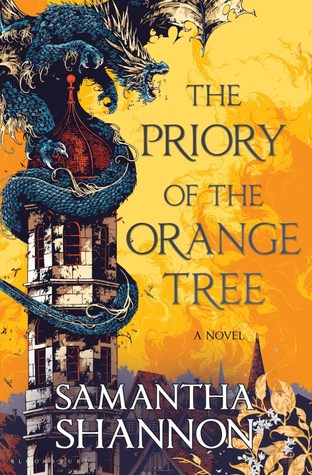 To be released: 02/26/2019
Total #of Chapters: 75
Pre-Order Incentive
I made the calculations–if I want to read The Priory of the Orange Tree before it releases (or at least, up until the day it releases) I am going to have to read about 2 chapters a day–this seems doable…
…as long as my adorable 1 year old son allows me that is.
I am up to the challenge! And to keep me on track, I will post updates when I reach 5 chapters. These updates will have two parts:
Spoiler Free section: for those who prefer not to be spoiled rotten.
A SUPER SPOILER ZONE: EVERYTHING GOES IN HERE
Priory is a pretty freaking heavy book, my wrists might not be the same by the end.
Wish me luck!
PS; Would Priory be considered Adult, or New Adult?