Filled with mystery and an intriguingly rich magic system, Tracy Deonn's YA contemporary fantasy Legendborn offers the dark allure of City of Bones with a modern-day twist on a classic legend and a lot of Southern Black Girl Magic.

After her mother dies in an accident, sixteen-year-old Bree Matthews wants nothing to do with her family memories or childhood home. A residential program for bright high schoolers at UNC–Chapel Hill seems like the perfect escape—until Bree witnesses a magical attack her very first night on campus.

A flying demon feeding on human energies.

A secret society of so called "Legendborn" students that hunt the creatures down.

And a mysterious teenage mage who calls himself a "Merlin" and who attempts—and fails—to wipe Bree's memory of everything she saw.

The mage's failure unlocks Bree's own unique magic and a buried memory with a hidden connection: the night her mother died, another Merlin was at the hospital. Now that Bree knows there's more to her mother's death than what's on the police report, she'll do whatever it takes to find out the truth, even if that means infiltrating the Legendborn as one of their initiates.

She recruits Nick, a self-exiled Legendborn with his own grudge against the group, and their reluctant partnership pulls them deeper into the society's secrets—and closer to each other. But when the Legendborn reveal themselves as the descendants of King Arthur's knights and explain that a magical war is coming, Bree has to decide how far she'll go for the truth and whether she should use her magic to take the society down—or join the fight.
---
。・:*:・゚★,。・:*:・゚☆。・:*:・゚★,。・:*:・゚☆。・:*:・゚★,。・:*:・゚☆。・:*:・゚★,。・:*:・゚☆。・:*:・゚★,。・:*:・゚☆。・:*:・゚★,。
I AM IN AWE. THAT WAS INCREDIBLE.
Like, not gonna lie, the first few chapters everything was a little touch and go for me. It was a bit muddled, confusing, but I sticked with it because I have seen so many good reviews on this book I felt like there was something that I was missing. I am so glad I stuck it out, because this might just be one of my favorite Legend of King Arthur retellings in the history of the world. I never even compared it with my other favorite retelling, Merlin (BBC show). It is just unique, a breath of fresh air with tiny hints of Mortal Instruments/Soul Screamers to give it that nice starting point.
But it is so much more than Mortal Instruments. It is an urban fantasy series set in our time (no pandemic), in a college setting (Bree is a high school girl in the Early College track because she is freaking smart), that actually incorporates some difficult to address topics such as slavery, economical inequality, blatant racism, the difficulties of living in a world that wants to forget the struggles of the black community while our protagonist Bree is continuously being confronted by the echoes of what what done to her ancestors. It is done in a way that is just organic, which in a fantasy setting is kind of unheard of, dealing with this in a real way that is like OUR world and not a make believe world. It is just very well done and I loved it.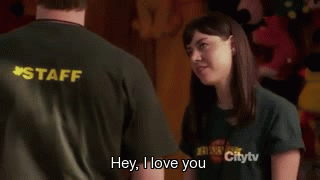 BREE! I love Bree. She is smart, daring, committed, won't put up with your BS racism and will check her friends if necessary. She loses her mother, and throughout the book we are dealing with this, while also adding to her pain when she realizes that generations of women in her family have died relatively young. She goes on a journey to both try to find out why her mother died (she suspects foul play; someone tried to take her memories away from that night, not realizing that she was immune) and discover why she has the powers she has. She meets Nick because her racist principal decides she has an "attitude" problem and needs guidance. Nick is an all around Rich American Boy who managed to grab Bree's attention (and mine) within just a few pages with his devil may care smile and teasing. I instantly shipped them, and in the next book I suspect we will get a WHOLE TON of character development from the Nick department (can't wait). Nick helps Bree infiltrate the Round Table secret society, and together they work to find out what exactly happened to Bree's mother.
There is definitely a love triangle going on as well; but I won't mention names because it is spoilery. And, well, this is a legit love triangle where I can see it going either way. The author develops both love interests with such fine details it is HARD to choose, though I may have a favorite…I bought stocks on both ships.
shrugs
There is so much to Legendborn. Fantastic representation for LGBTQ+ that does not feel forced in the least. Rich black community magic system. Smooth writing that makes you flip page after page with no care as to how long you stay up reading (the book is 500+ pages and I am totally okay with this). On some parts there is unavoidable info dumping, but there is a lot of material to go through so it is necessary, and to Tracy Deonn's credit she makes it painless. THAT ENDING. UUUUUUUUF. You are not ready for this. I was not ready for it (I had my suspicions, and I was partly right but still surprised).
I CANNOT wait for the sequel! Like, top 5 most anticipated books for 2021. BRING IT!
PS; I was provided a review copy in exchange for an honest review. Thanks go to the publisher!